Workers' Compensation For Contractors
Workers' Compensation Insurance For Contractors
As a contractor, you are responsible for helping residents and business owners overcome the challenges of maintaining a well-functioning property. No matter the type of industry you work in, it is important to offer employed contractors peace of mind in knowing they are safe and protected if harm ever occurs to them while on the job. At ContracSur, we offer general contractor insurance options to help keep you and your workforce safe from liability and personal expenses.
One excellent coverage option we offer is workers' compensation for contractors, as this gives employees the benefit of having health coverage if anything was to occur to them while providing a service for customers. Although this type of coverage is commonly associated with typical employer-to-employee relationships, it can still apply to independent contractors! Read on to find out more about how we can help, or contact us to get started today!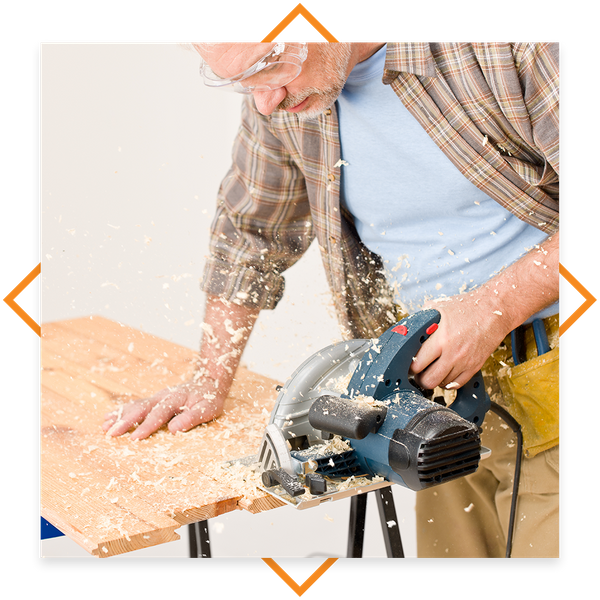 What Is Workers' Compensation Insurance?
Workers' Compensation is insurance that provides financial support and/or medical care for workers who are injured or become ill as a direct result of their job. This insurance is solely paid by employers, as it is often a legal requirement for business operations within many states.
Workers' Compensation is highly important for contractor work, as these industries often run the risk of injuries on the job. Although we are sure that your contractors do their best to avoid harming themselves while providing services, mistakes and accidents happen, so it is a great value proposition to provide them the assistance they need if anything does occur!
Be Prepared For Contractor Emergencies With Workers' Compensation Insurance
Aside from the normal everyday risks of conducting contracting business, it's also possible for larger issues to occur or for larger things to go wrong. ContracSur exists to make these situations much less stressful and less damaging to your business. Not only do we proudly serve HVAC, electrical, and plumbing contractors in Rowlett, TX, and the Greater Texas area, but we also provide much-needed workers' compensation insurance coverage to employers. While you and your employees may face a variety of external issues — such as the fluctuating economy and unpredictable weather patterns — ContracSur is here to help you be prepared for the ultimate emergency: the injury of your hardworking service providers. Unfortunate circumstances such as these are events that contractors may think they'll never have to deal with, but the truth is they can happen at any time. In order to be prepared for these situations, ContracSur's family-owned, local company focuses its energy entirely on creating insurance policies to protect contracting companies and their workers. If you are looking for the best insurance for contractors, look no further. Get in touch with us today to get started with a free quote!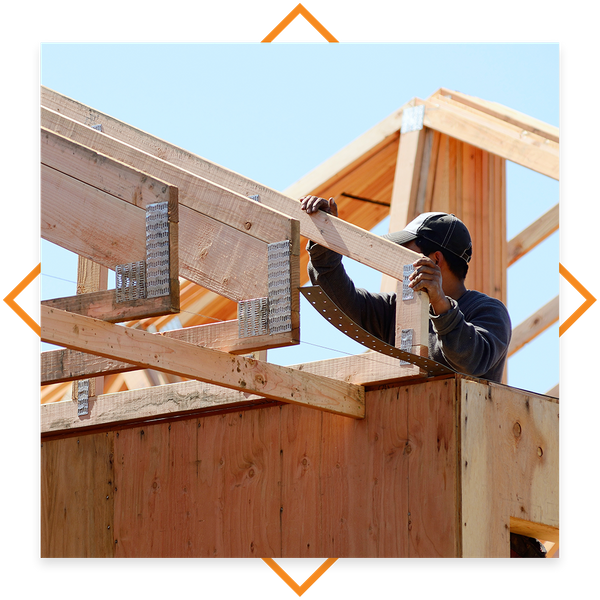 Why Invest In Workers Compensation For Contractors?
Workers' compensation insurance from ContracSur is the best way for employers to not only improve the experience of their residential and commercial customers but also to create a better working environment for their employees. Our organization is run by hard workers as well, which means we know how much of a struggle it can be if your employee is injured while fixing a client's heating unit, updating an electrical system, or taking care of an urgent plumbing issue. When you invest in a workers' compensation insurance policy with us, you as an employer can provide much-needed medical and lost wage benefits to your employees. ContracSur has your back all throughout these unfortunate emergency circumstances; we believe your establishment and your employees shouldn't suffer when it comes to accidents, as these can happen at any time and for any reason. Take advantage of this coverage specialty from ContracSur by requesting a free quote today!
Reasons To Work With Us
ContracSur has proudly served clients in Rowlett, TX, and the greater Texas area for more than 43 years. Through this experience, we have managed to gain great knowledge and expertise about contractors' insurance so that our partners can take full advantage of everything it has to offer. Our ultimate goal is to help keep your business and the contractors that make it great safe and protected from financial harm if an on the job injury is ever to occur. As a family-owned business, we take great pride in providing each one of our clients with the utmost services, and whether you work with us for general liability, business auto, or workers' compensation insurance, rest assured that we have got you well covered!
As a company focused entirely on managing and creating insurance coverage plans for contractors' risks, ContracSur understands how important it is for your employees to keep up their honest work. Should you need any insurance coverage in Rowlett, TX, and the Greater Texas area that does not directly fit into our workers' compensation plan or other plans, we'll gladly refer you to our sister agency, Ryan Insurance. It's our mission to make you feel confident about sending your employees to a contracting job without worrying about what to do if they're injured. Contact us today to speak with a friendly and knowledgeable member of our team about workers comp insurance for contractors!